Attention A T users. To access the menus on this page please perform the following steps. 1. Please switch auto forms mode to off. 2. Hit enter to expand a main menu option (Health, Benefits, etc). 3. To enter and activate the submenu links, hit the down arrow. You will now be able to tab or arrow up or down through the submenu options to access/activate the submenu links.

Newsletter | South Central MIRECC
Summer 2018, Volume 20, Issue 4 - In this Issue
2018 VA Operational Plan
2018 Grant Writing Scholars Workshop Evaluation Results
2018 TRIPS Awardees
Research to Practice: Incorporating Emotion-Regulation Skills in Couple- and Family-based PTSD Treatment
Recent Publications
Pilot Study Research Program Applications Due October 1
Implementation, Design and Analysis Support Available for Affiliates
2018 VA Operational Plan
By Mark E. Kunik, MD, MPH and Michael R. Kauth, PhD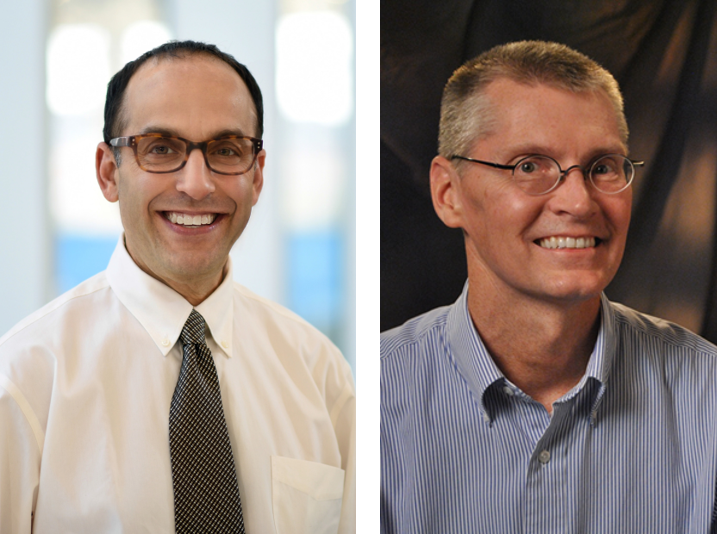 VA released a new Operational Plan to improve organizational functions and deliver better choices for Veterans in Spring 2018. This plan is built on former Secretary David J. Shulkin's Five Priorities for VA. Key goals of the Operational Plan include:
1. Greater Choice
2. Improve Timeliness
3. Suicide Prevention
4. Focus Resources
5. Modernize Systems
Over the next 5-7 years, VA will undergo major changes to deliver on four operational goals to ensure Veterans get the best services and are empowered with a broad range of choices:
1. Veterans choose VA for easy access, greater choices, and clear information to make informed choices.
2. Veterans receive timely and integrated care and support that emphasizes their well-being and independence throughout their life journey.
3. Veterans trust VA to be consistently accountable and transparent.
4. VA will modernize systems and focus resources more efficiently in order to be competitive and to provide world class capabilities to Veterans and employees.
How SC MIRECC Aligns with the Operational Plan
Our SC MIRECC mission to promote equity in engagement, access, and quality of mental health care for Veterans facing barriers to care, especially rural Veterans, aligns with several of the plan's goals and objectives. Here we list a few of these and note our work to address the goals.


Goal 2 Strategy 1.1 – VA builds high-performing and integrated delivery networks that leverage both virtual and physical delivery of benefits, care, and services
Our investigators have engaged in research and clinical demonstration projects that support VA's expansion of telemental health and integrated care to improve care coordination and reduce patient wait times. Two examples are:
- FLOW Clinical Demonstration Project – This project, piloted in VISN 16 and 17, works to improve access to specialty mental health services by facilitating the transition of stable Veterans back to primary care, freeing up appointments for others.
- Serving Rural Veterans Where They Live: Implementing VA Video to Home for Mental Health Treatment – This innovative project employs a VA video program to increase access to mental health care in the home or place of work for underserved rural Veterans in three highly rural areas.

Goal 2 Strategy 1.4 – Emphasizing Veterans' and their families' whole health and wellness
Our collection of free educational resources help to empower Veterans to take charge of their health, adopt healthy living practices, and have better relationships with their loved ones. Some examples include:
- Get Moving and Get Well – This manual assists Veterans living with psychotic symptoms, depression, and/or severe PTSD symptoms make use of opportunities for increased physical activity which benefit mental health.
- Living with Purpose: A Guide for Getting More Out of Each Day – This manual takes a Behavioral Activation approach to get Veterans in formal treatment for depression more active and involved in pleasurable activities.
- Walking to Wellness: Exercise for Physical and Emotional Health – This product emphasizes engaging in physical activity for emotional wellness for adults experiencing mild to moderate stress, anxiety and depression.


Goal 2 Strategy 2.2 – Early intervention and full access to mental health and suicide prevention
Our SC MIRECC investigators are researching, creating resources, and implementing programs to improve access to mental health services and reduce the risk of suicide. Two examples are.
- Collaborative Safety Planning for Older Adults – This manual details best practices and practical tips for suicide safety planning, with a focus on issues that are common in older adult patients.
- Simulation Training for Evaluation and Management of Veterans at Risk for Suicide (STEMS) - This innovative training program aims to improve the skills of rural providers with evaluation and management of Veterans at risk for suicide through recreations of real-life situations with Veterans experiencing suicidal thoughts in a virtual environment. This resource is still being developed.


Goal 2 Strategy 2.3 – Support to caregivers and seamless care of aging Veterans
We have several resources providers can use to support older Veterans and their caregivers. Two great examples are:
- Calmer Life Workshop Curriculum – This program addresses worry/anxiety and depression in older adults and is designed to be delivered by community agencies and related organizations in group workshops.
- PACERS Dementia Education Curriculum – These online programs train providers caring for patients with cognitive disorders and their caregivers through e-learning and videos.


Goal 2 Strategy 2.4 – Increased access for rural Veterans
Improving access to care for rural Veterans is our mission! Our SC MIRECC investigators are studying ways to provide accessible mental health care to rural Veterans. Here are a few examples:
- A Computer Assisted Cognitive Behavioral Therapy (CBT) Tool to Enhance Fidelity in CBOCs – This research study modifies a computer-assisted CBT tool to better meet the needs of community-based outpatient clinic (CBOC) mental health providers and Veterans to provide an evidence-based psychotherapy to rural Veterans.
- Effectiveness and Implementation of Brief Cognitive Behavioral Therapy (bCBT) in VA CBOCs – This study examines whether VA CBOC mental health clinicians, with training and support, can effectively administer a structured bCBT intervention for Veterans with clinically elevated symptoms of depression.
- Improving Access to Evidence Based Care Among Rural Veterans using a Transdiagnostic Treatment Approach – This research study tests the acceptability and feasibility of a group-based transdiagnostic treatment, Safety Aid Reduction Treatment (START), delivered to rural Veterans at CBOCs.
We also host monthly continuing education webinars on emerging issues in mental health care for rural and CBOC providers.
- CBOC Mental Health Grand Rounds – This national webinar series provides education on the latest mental health evidence-based practices, research findings, and emerging issues with free continuing education credits for psychiatrists, psychologists, nurses, social workers, and counselors.


Goal 2 Strategy 2.6 – VA is there for families
Our collection of educational resources includes several items for Veterans and their families. Three key resources include:
- A Veteran's Guide to Talking with Kids About PTSD – This brochure encourages Veterans to consider their hopes and fears in talking with their kids about PTSD.
- LifeGuard, Operation: Coming Home – (this resource is no longer available) This workshop resource helps returning Veterans reintegrate into their communities and families.
- Working with Couples Training Modules (as of 10/29/2020 this resource is no longer available) – These online modules provide an overview of essential content and skills for treating Veterans and their partners who are struggling with communication problems, anger and conflict, mental illness, trauma, and reintegration into the family after deployment.


Goal 3 Strategy 1.2 – Veterans have a voice in VA
Our Consumer Advisory Board (CAB) advises the SC MIRECC on the development of educational programs and improvement of clinical services to benefit Veterans. Members include Veterans and family members of Veterans, VA management and front-line providers, and representatives from Veteran Service Organizations, public health organizations, and the National Alliance for Mental Illness.
How SC MIRECC will Grow with the Operational Plan
As VA continues to evolve to determine and deliver the best care for Veterans, we will also adapt our research, resources, and services to support the VA operational goals and objectives and meet our own mission goals. Visit our website for the latest news about our research, training, education, and clinical care work.
Last updated: May 11, 2021
return to top