Attention A T users. To access the menus on this page please perform the following steps. 1. Please switch auto forms mode to off. 2. Hit enter to expand a main menu option (Health, Benefits, etc). 3. To enter and activate the submenu links, hit the down arrow. You will now be able to tab or arrow up or down through the submenu options to access/activate the submenu links.

Newsletter | South Central MIRECC

Spring 2019, Volume 21, Issue 2 - In this Issue
Thoughts on the VA Research Experience from a Veteran's Point of View
Research to Practice | Increasing Participation of Iraq- and Afghanistan Veterans in Research
New Clinical Demonstration Project TheraMetrics Begins
Researchers Awarded Pilot Study Research Grants
Recent Publications
Pilot Study Research Program Applications Due July 1
Implementation, Design and Analysis Support Available for Affiliates

Thoughts on the VA Research Experience from a Veteran's Point of View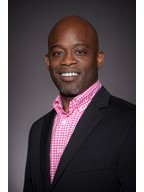 Interview with Mr. Fredie Smith by Ashley McDaniel
Editor's note: I was privileged to interview Mr. Fredie Smith, an Operation Iraqi Freedom Veteran and the Chair of the Center for Mental Health and Outcomes Research (CeMHOR) Veterans Research Council, for this Q&A on the Veteran experience in VA Research. I thank him for his time, honesty and openness with me as he shared his thoughts on VA research and healthcare. I hope you enjoy reading it. This interview has been edited for clarity and length.
Q. What made you decide to participate in VA research?
I wanted to be a part of the solution. Also, I wanted to do my part to improve the experience for Veterans at my VA. I was a Medic and Corpsman in the military and I still had a desire to serve.
Q. Did you notice any changes after you participated in VA research?
At first no, but after 2-3 studies I noticed a lot of gaps in what researchers know about Veterans. I also heard that until recently, there has not been a lot of Veterans' input in research. How can researchers know what the problems are if they don't talk to Veterans who have been through or are going through certain experiences?
Eventually there were some changes, but they didn't come from the research studies. Instead, the studies helped me realize the structure of the VA. Most Veterans do not know that there is a difference between the VA and the Department of Defense; they see it as one system. The pictures they have of the two organizations don't match and it builds distrust.
I started to see what the VA can and cannot do and I was able to give the VA more leeway and understanding. I went from the mindset that the VA was out to get me to the mindset of the VA doesn't know what it's doing. The VA has good intentions and it wants to help but some pieces are missing.
Q. Did you find anything about the VA research process challenging?
There was some uneasiness at first but eventually I started speaking out. Before, I saw health professionals as teachers; and as the student I couldn't correct them. But after working with and getting to know them, my uneasiness subsided. I saw that there was a lot that the VA needed to learn from me.
I also realized that though they have great ideas, many times researchers can't market them. It's hard for them to get research opportunities seen. It taints the research because you can't make conclusions about Veterans you haven't included in the studies.
Also, from a Veteran's perspective, I assume that everyone working at the VA is talking to each other. If I say something to one researcher or doctor, then I expect that it is going into a database that everyone has access to – but that's not the case. Then, it feels like the VA doesn't care because I keep repeating myself.
I've talked to other Veterans about this and they don't understand that departments often can't see what is happening outside of their field. It seems like everybody in the VA is trying to see the whole picture by looking through a paper towel. This makes it harder to figure out problems. For instance, a Veteran could be dealing with a medical issue from many different areas, like pain, family, or finances. Because the VA is split, a doctor might be tasked to work on pain, but they are not taking care of the whole person. And since there is no overall quarterback, they don't know how their help is impacting a Veteran's health compared to another doctor's help.
Q. Did you talk about those challenges with the researchers?
No. Something else that Veterans deal with is that we are trained to not complain. It has been ingrained in us to not highlight weaknesses and to minimize problems. That's why many Veterans take a spouse into the office with them to remember what to tell the doctor. It is hard for our doctors to do their job if we are holding back how we feel.
Q. Do you feel that the researchers would have responded to your needs if you did say something?
Yes. I believe that 99% of people who work for the VA really want to help Veterans. You always have that 1%. But, I think they would act on what we say as much as they could. I think they could do a better job of setting the expectation of what they can and can't do and knowing where to tell the Veteran to go get the help they need. If everyone understood what other departments were doing, then they would be able to easily refer that Veteran. I've been helped at VA by someone I thought could solve an issue. But they did not have the authority to solve it and I didn't understand that until I participated in research.
Q. Would you recommend participating in VA research to Veterans as a beneficial experience?
I recommend that Veterans of all branches of service get involved in the VA and help change it to what they want it to be. When Veterans have more responsibility or accountability, the negative connotation of the VA will decrease. Veterans who were once responsible for thousands of people or who made life or death decisions now feel they are powerless at the VA. Doing research and getting involved in the VA will give them a sense of power and help them understand the whole system and how it works.
Q. Do you have recommendations for how we could engage Veterans in research who have never considered participating before?
You might create a committee of people who participate in Veteran Service Organizations. The leadership of those organizations will know individuals that you can talk to and they already have Veterans' trust. Look for key stakeholders or influencers to help Veterans find you.
Q. After you participated in research, did you get information about the results or how health care practices changed because of what was learned?
No. That is something we are addressing on the CeMHOR council. The researchers are starting to tell us about what grants were funded or not funded and the status of studies because we want to know the results. I want to know that I'm making a difference. I don't want to tell my experiences to researchers and feel that it is going into the bin. I would love to have more knowledge about how my help pushed the ball forward.
Q. Is there anything I haven't asked you that you would like us to know?
Yes. Even with the results, setting the expectation of what can be told and what could be the possible outcomes of the research on the front end would help someone be more accepting of what is going to happen. Perhaps it's just a process change and not changing the world. Communicating that would be wonderful.
I would also push for the VA marketing department to be more knowledgeable of VA research so that they can help get the message to Veterans. I got involved in research by seeing a flyer in the hallway; that can't be your best way of marketing. It doesn't cost that much to advertise on social media to inform Veterans of research. Also, make better use of allies in the nonprofit world, blogs, and influencers to help get the word out.
Last updated: April 29, 2019
return to top